Interview with Onlinefilm CEO C. Cay Wesnigk by THE FILM COLLABORATIVE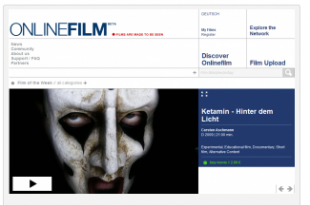 26.07.2012
Repercussions and opportunities of the online space to the film industry: C. Cay Wesnigk talks to Sheri Candler from THE FILM COLLABORATIVE
"A film is a little bit of celluloid and a lot of marketing…"
C. Cay Wesnigk
describes
how onlinefilm.org is supporting international filmmakers to make use of the new market, which prices they can ask for, and how theirs films are succesfully offered via onlinefilm.org.
THE FILM COLLABORATIVE is the first non-profit committed to distribution education and facilitation of independent film.
Please read the complete interview at the following link:
www.thefilmcollaborative.org/b...